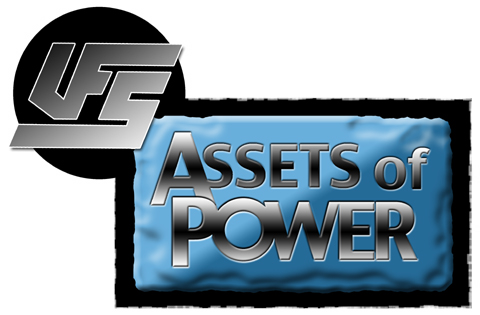 UFS ASSETS OF POWER AT BLACKTHORN GAME CENTER

Blackthorn is proud to be hosting one of the AOP events. If you are a player of UFS, this event promises to be exciting, competitive, and a lot of fun.

Mark your calendar to make it to this tournament. You'll meet other players, win cool prizes, and get to challenge the Sabertooth staff to a game! (See the info below!)

Location:
Blackthorn Game Center
1430 Highway 70 East
Dickson, TN 37055
615-446-6057

Date:
Saturday, November 17th, 2007

Time:
Registration is 10:30am until 11:45am. Play begins at 12 noon

Entry Fee:
$5.00

Format:
Constructed, Swiss - all banned and erratas in effect
Diversity rule will be in effect.

Prizes:
1 each of the 12 Assests handed out to the players who participate. The winner will receive a play set of the Assets
Additional prizes will be: Foiled promo support as extra participation, Foiled Un-Cut sheet as a door prize

The Champion of the event will be taking home this custom made Assets of Power trophy!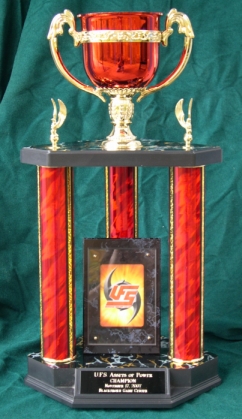 The engraved plaque reads:
UFS Assets of Power
CHAMPION
November 17, 2007
Blackthorn Game Center
---



Sabertooth Staff will be at the event!
Attention! Heads Up! Stop the Presses! Hey, Look! We have just been told that another member of the "Crew" may attend! The secret identity TBA.

Throw-down against the guys that bring you UFS and try to win their staff card! (You might even be able to get them to autograph it!)

---
Pizza, chips, candy, snacks, and cold drinks are available for purchase on-site.


For driving directions, please visit this link: How to get to Blackthorn

Please contact us if you need more information.
E-Mail: AOP Questions
Phone; 615-446-6057





Copyright © 2000, 2007 Blackthorn Gamecenter.
All product names and companies are trademarks of their respective companies. We are an independent retailer and are in no way affiliated with any of the companies whose products we carry. Blackthorn Gamecenter is not responsible for any typographical errors. We reserve the right to refuse service to anyone. Images used on this site are (c) and TM of their respective owners. All rights reserved. Blah-blah-blah, yadda-yadda, and legal mumbo-jumbo. Don't stay up too late!